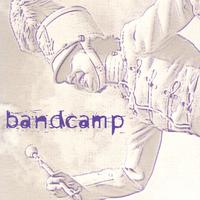 Last week was the first week of band camp for C.D. Owen (my alma mater). I can't believe they have camp for two weeks. That would have been intense.
Anyway, the school is located very close to my mother's house in Swannanoa, NC. I was there one day last week (I can't remember which one specifically) and heard the distant thunder of the percussion section (the O.K.P.) and the warming up of horns as the band was preparing for a rehearsal.
INSTANTLY
I was flooded with a monsoon of memories and feelings.
I loved high school. Yes I
loved
it. The ups, the downs, the confusion and chaos. The "love" troubles, the best friend squabbles, the classes, the bad cafeteria food, ALL of it! My most treasured memories though center around my times in band and even more specifically
MARCHING BAND
!!! I had a great band director, great friends and great experiences. No, we weren't the world's best band. We had some ROUGH years in 1988-1989. It did get better and we ended on quite a high note (no pun intended). Personally for me they were some of the BEST years of my life.
I was blessed to have been on the colorguad, woodwind section leader, colorguard captain and drum major my senior year. I could go on and on with all of the fun times and experiences but I truly won't bore you. You probably wouldn't find them NEARLY as entertaining as I did. Let it just suffice to say that I thank the Lord for my memories. I thank him for having had the opportunity to make music with some wonderful people and for the joy of being part of something special.